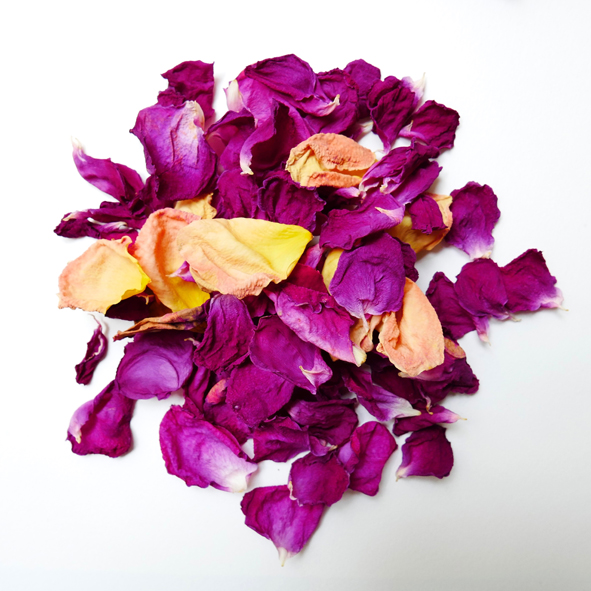 A THREEFOLD REQUIREMENT FOR ACTIVE INGREDIENTS
LA MAISON LANGÉ formulas are the result of expertise and commitment, based on three founding principles.
SELECTION – TRANSFORMATION – CONCENTRATION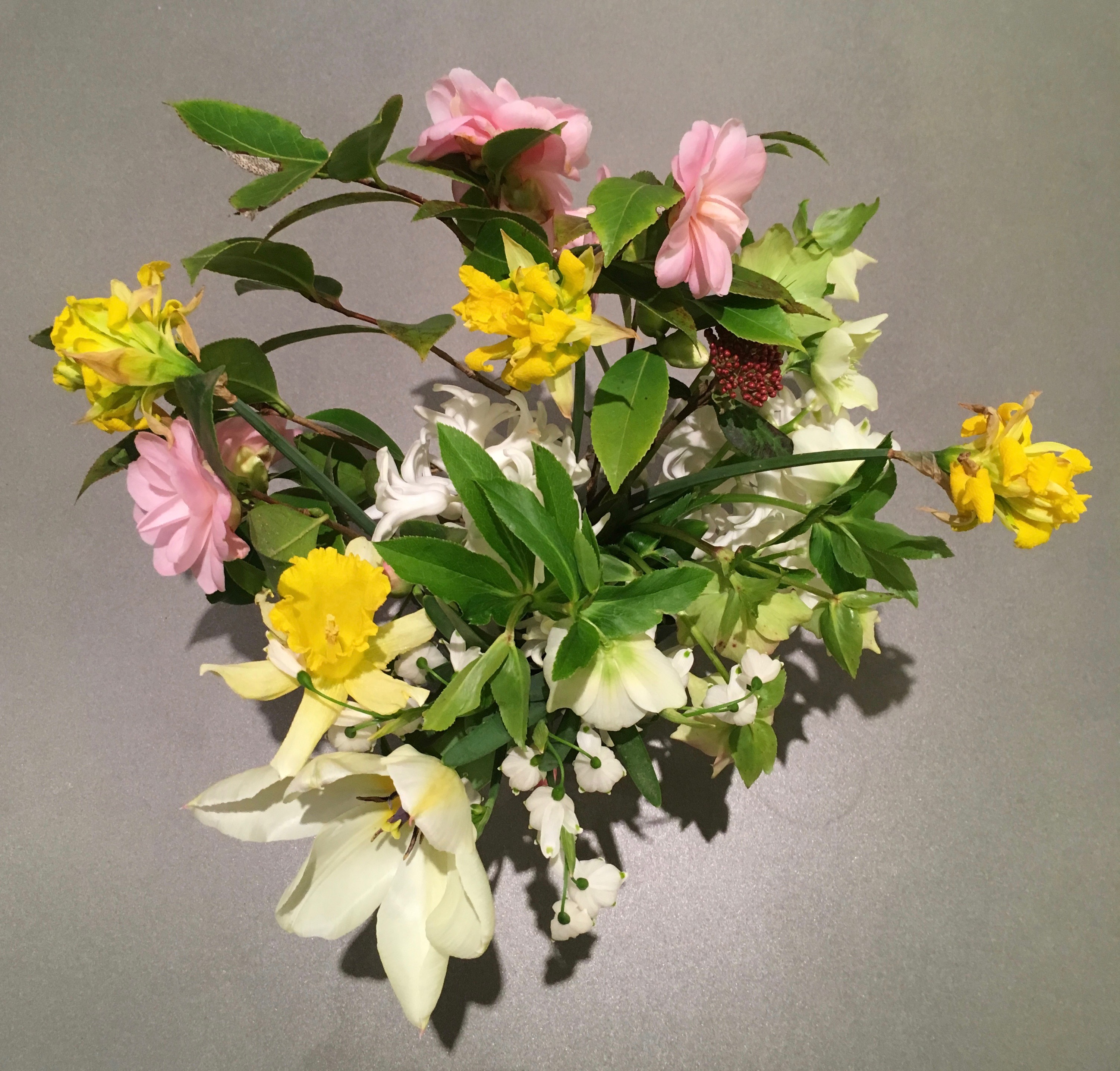 SELECTION
LANGÉ carefully selects its ingredients from among the most effective active substances found in Nature, based on origin, purity and optimum harvest time. LANGÉ is also particularly vigilant regarding the use of so-called controversial
ingredients.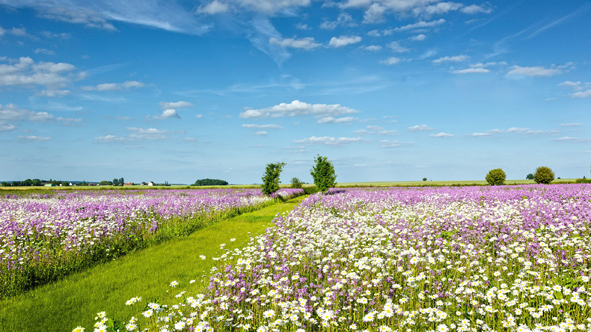 French Knowledge of aromatic and medicinal plants comes from a very old and beautiful tradition. Despite pressure from a booming chemical and pharmaceutical industry, LA MAISON LANGÉ remains confident in the quality of the plant resources of its deeply agricultural country.
LANGÉ promotes the use of renewable resources, biodegradable raw materials and controlled manufacturing processes. Since the brand's creation back in 2006, it has been working constantly to promote sustainable development.
It is the sourcing responsibility of LA MAISON LANGÉ to offer Cosmetology that respects the land we all share.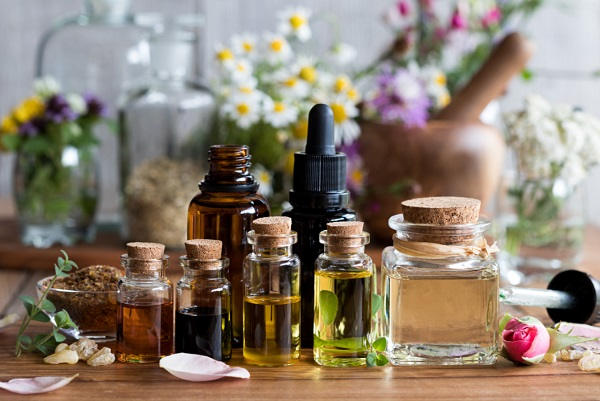 TRANSFORMATION
LANGÉ unites tradition and modernity by combining in its products the timeless virtues of natural extracts, with the latest generation of biotechnological innovations. For its products, LANGÉ uses natural extracts or extracts of natural origin, capable of rivalling the most sophisticated molecules developed by chemical synthesis.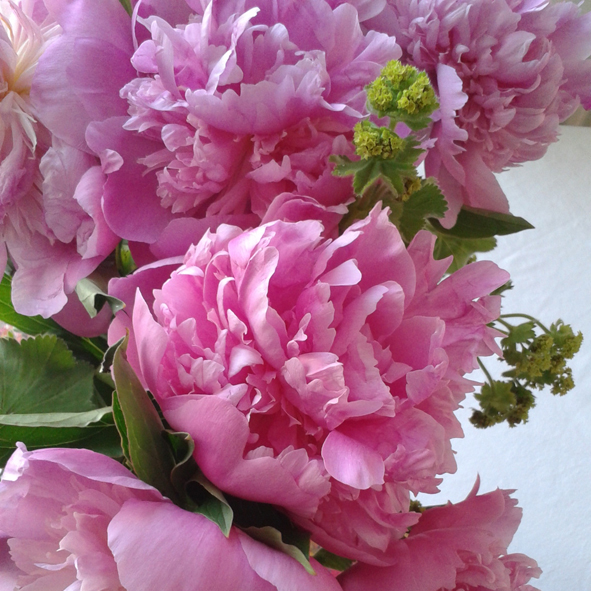 CONCENTRATION
The sourcing requirement makes it possible to obtain the most concentrated natural ingredients, extremely rich in active substances. LA MAISON LANGÉ products offer among the highest levels of active ingredients. It is this concentration that holds the secret of the performance of the active natural ingredients in LA MAISON LANGÉ products.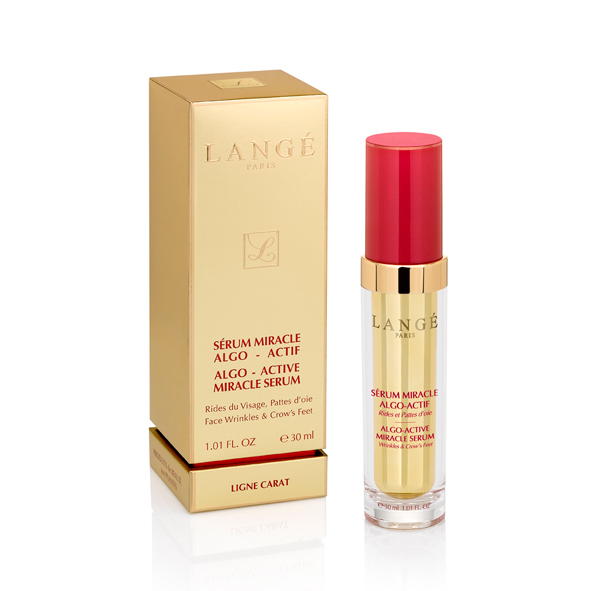 EXCEPTIONAL RESULTS OVER TIME
In 2008, LA MAISON LANGÉ launched an ultra-rich innovative product, ALGO-ACTIVE MIRACLE SERUM, with its "Lipofilling" effect. Based on Kombucha which is derived from the fermentation of sweet tea, rich in organic acids and B vitamins. It smooths and refreshes the skin thanks to its re-densifying effect to visibly reduce the signs of aging. It also contains GP4G™, a marine active ingredient obtained from Plankton , to stimulate the skin's cellular metabolism.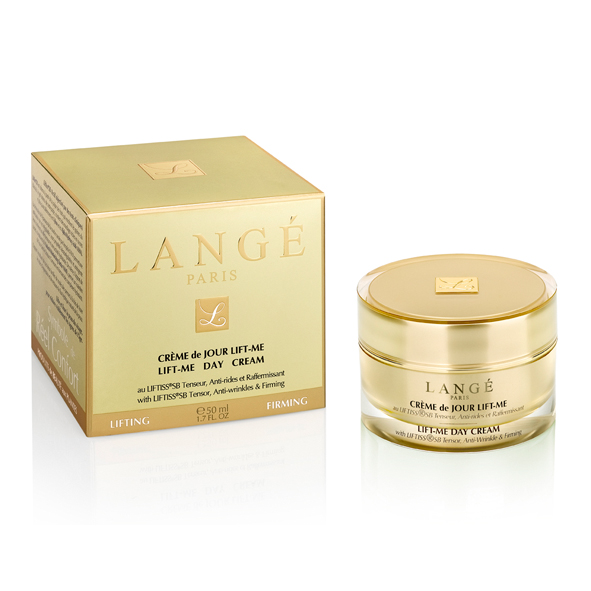 In 2012, LA MAISON LANGÉ launched another innovative product for smoothing and lifting the facial skin, LIFT-ME DAY CREAM. Based on Liftiss®SB, an active ingredient studied in clinical trials, obtained from the fruit pulp which coats Baobab seeds. User tests made on Liftiss®SB revealed that 77% of women saw their facial skin quickly regain radiance and firmness. A promise and a concept ahead of their time.
In addition to this day cream, the following year, LANGÉ released REMODELING NIGHT CREAM, also an immediate bestseller. This intensive night treatment works throughout the night, leaving skin beautifully fresh in the morning.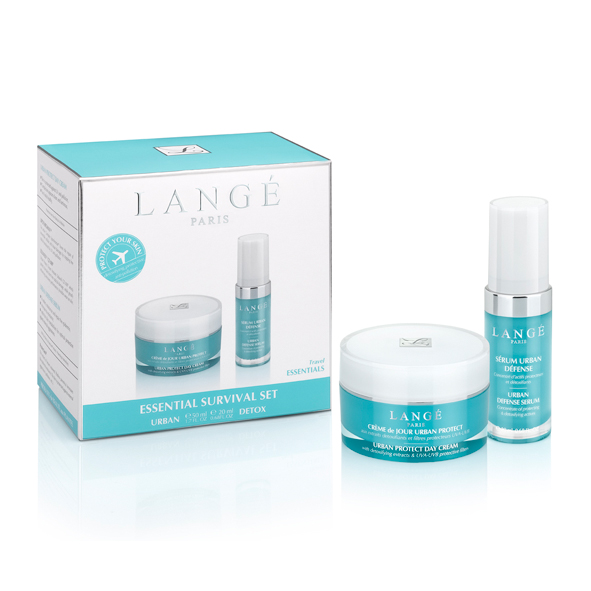 In 2016, LA MAISON LANGÉ launched two innovative products to detoxify the skin and protect it against pollution: URBAN DEFENSE SERUM and URBAN PROTECT DAY CREAM. This unique range was quickly adopted by many urban women, because of its protective benefits against UV rays, heavy metals and fine particle pollution. Their naturality and sensoriality were immediately noted in the press, attracting users in many countries.

In 2020, LA MAISON LANGÉ will be launching its PLATINIUM range, focused on cell renewal and stimulation.
RE-DENSIFYING CELLULAR NIGHT CREAM helps optimize the performance of skin's natural regeneration processes. This melt-away whipped balm formula, which fuses with the skin, ensures optimal absorption of the active ingredients. LANGÉ is re-inventing the concept of the duvet for the skin in this cozy treatment.

In 2022, Langé is launching the HYDRA-FILLING range to counter the effects of time on the skin and intensely hydrate. This powerful moisturizing ritual is composed of ABSOLUTE DAY CREAM, ABSOLUTE SERUM and ABSOLUTE EYE GEL. These Langé products will provide a moisturizing but also anti-aging action. These formulas contain active ingredients such as Hyaluronic Acid which has a double moisturizing and anti-aging action while nourishing the collagen which gives the skin all its suppleness.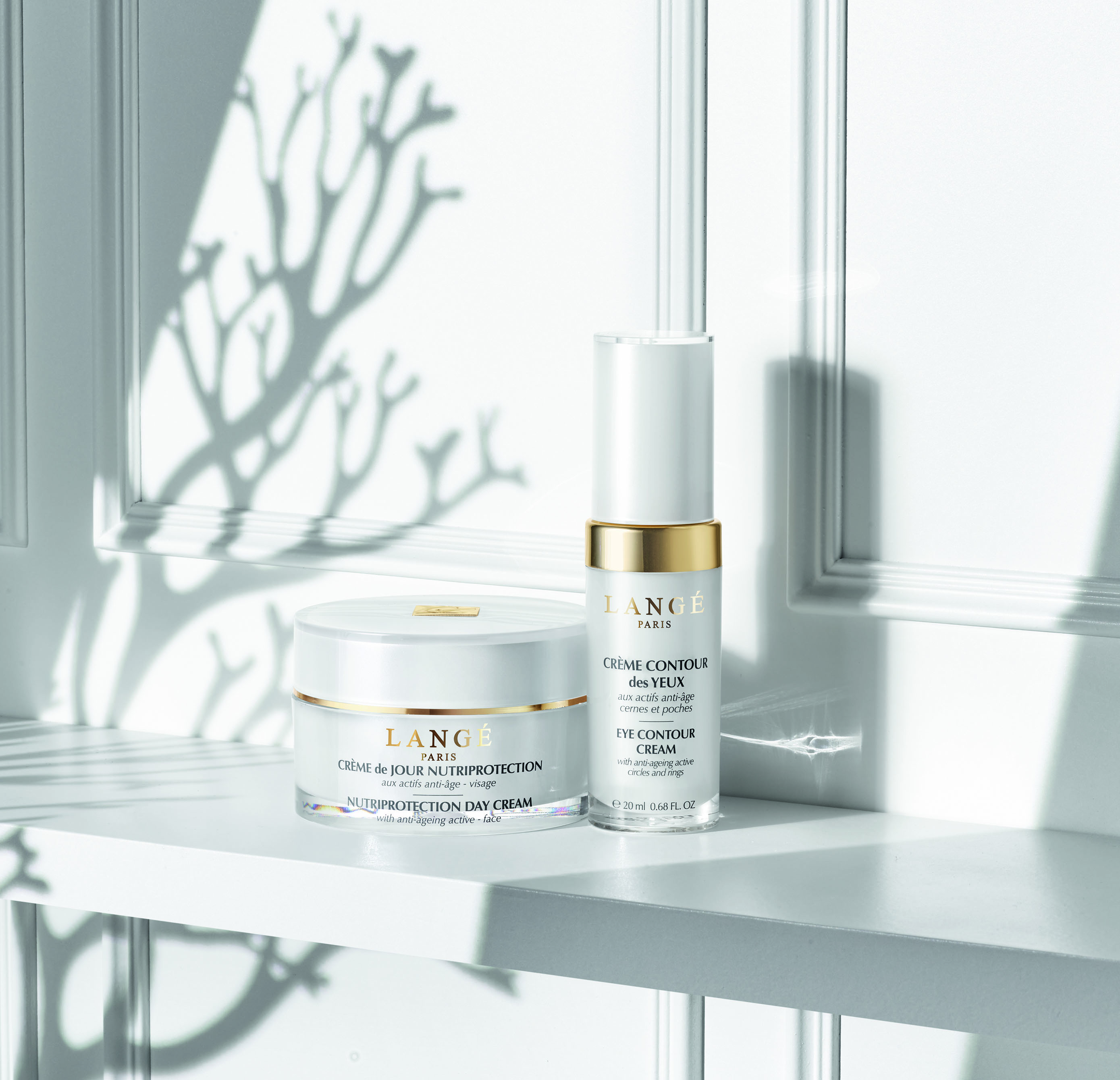 Each year, LA MAISON LANGÉ launches innovative products, on the border between flower-desire and plant-dream, whose active ingredients moisturize, nourish, regenerate, correct, lift, firm, revitalize, lighten or simply purify the skin.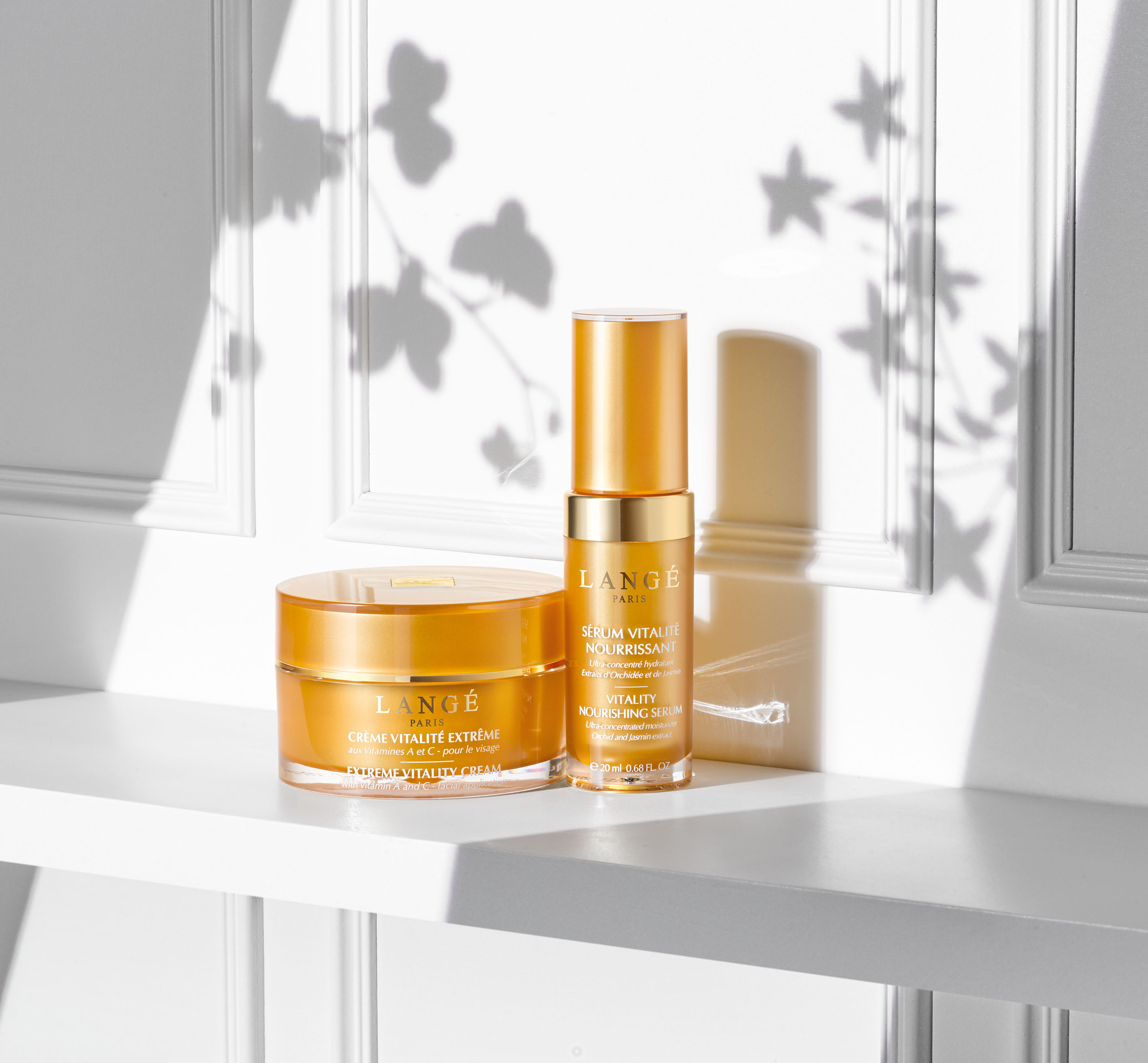 These new refreshing or oxygenating treatments are increasingly GREEN and available in TRAVEL SIZES to adapt to modern lifestyles. Always with the aim of celebrating our CHERISHED CUSTOMERS.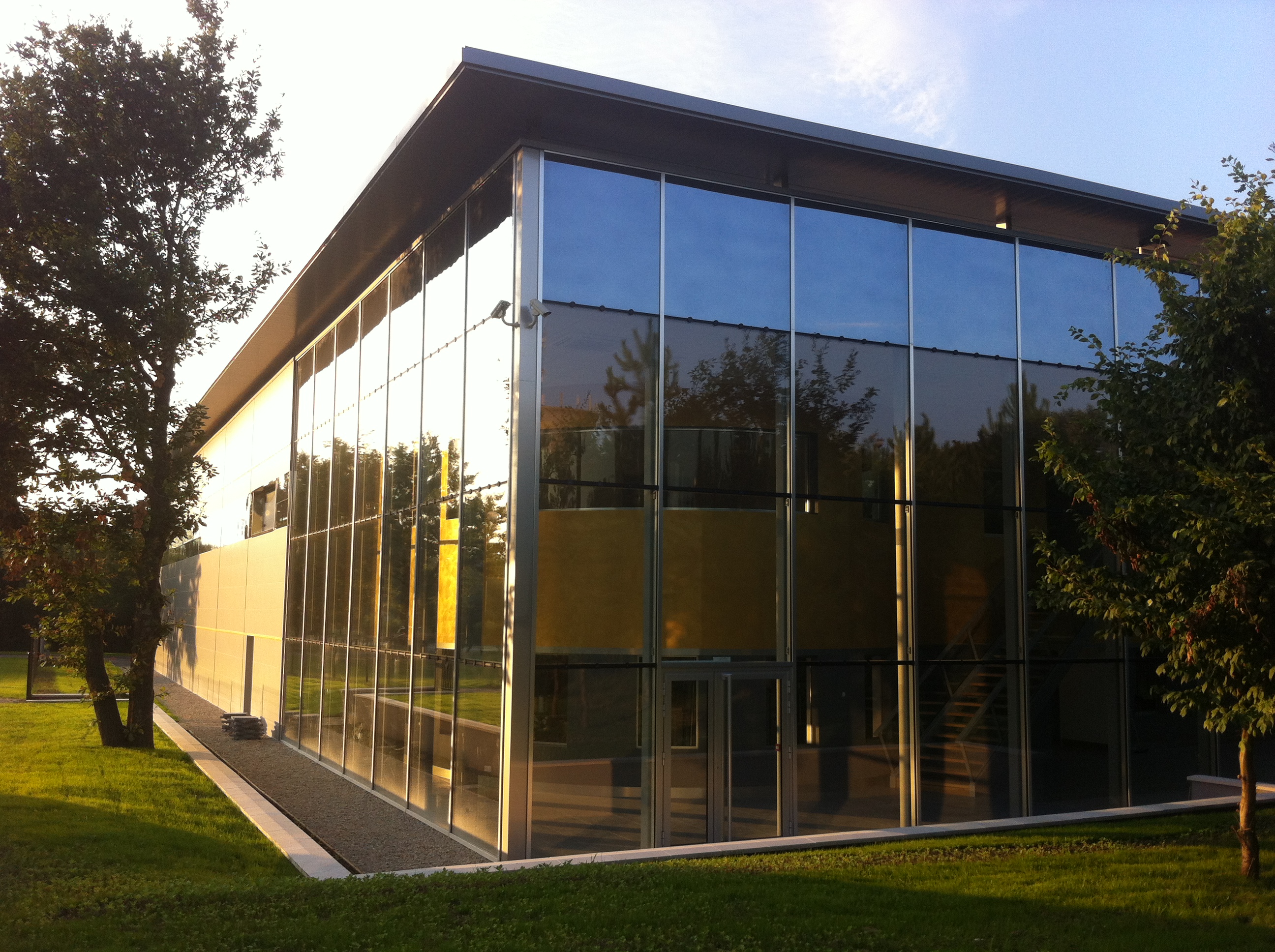 HERITAGE MADE IN FRANCE WITH AN INTERNATIONAL REACH
LA MAISON LANGÉ creates and improves the power and excellence of its treatments, in its factory located in the heart of the world's leading hub for resources and knowledge in perfumery-cosmetics, the Cosmetic Valley.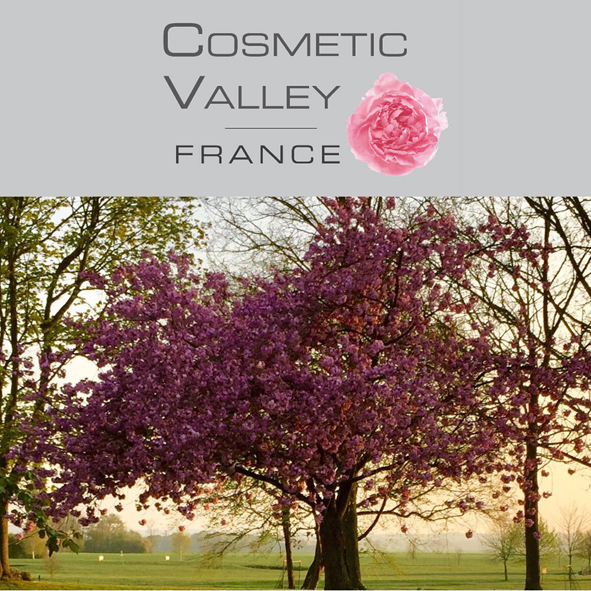 Created over time by the successive arrival of several major brands (Dior, Guerlain, Hermes, Sisley, Shiseido, etc.), the Cosmetic Valley was declared a Competitive Cluster by President Jacques Chirac, in 2004. A region specialized in the cultivation of medicinal plants and high-quality cosmetics, Cosmetic Valley is world-renowned for its cosmetological knowledge.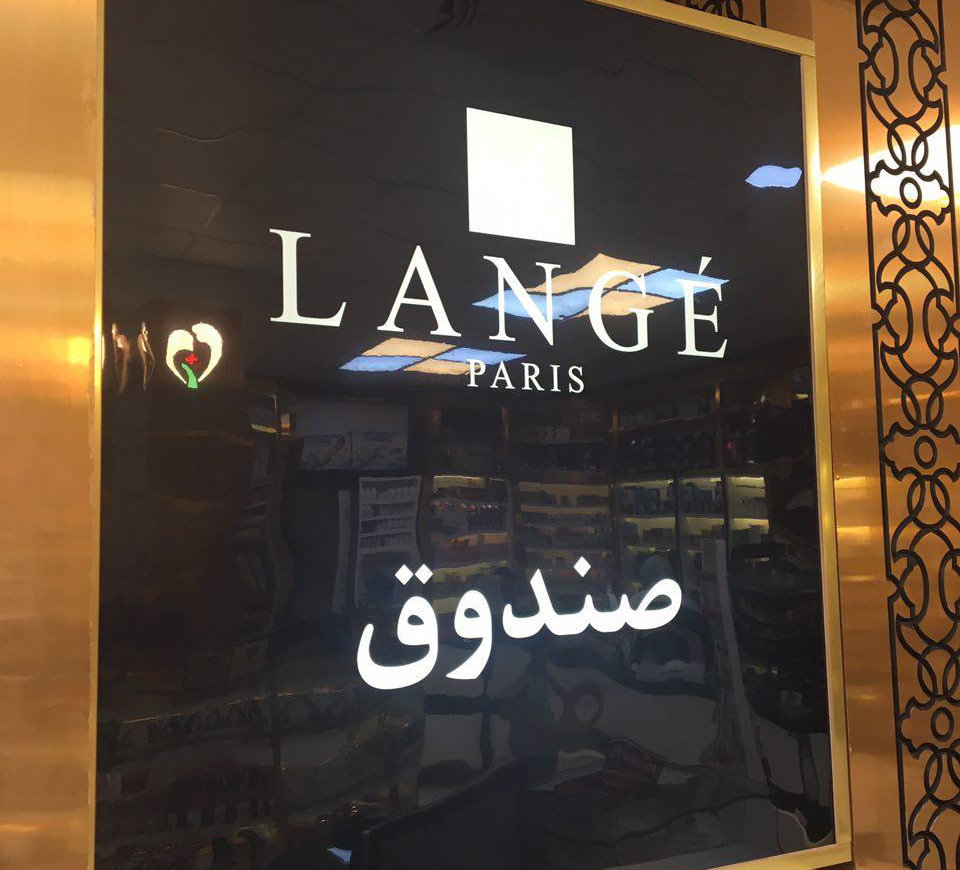 Equipped with this knowledge, today LANGÉ products are distributed in more than 15 countries across the globe, through specialized channels, general networks and pharmacies. They are also present at major Cosmetology events. Everywhere, the brand is enjoying and displaying a reputation for excellence. Its seriousness, strength and reactivity, make LA MAISON LANGÉ a trusted partner for export distributors.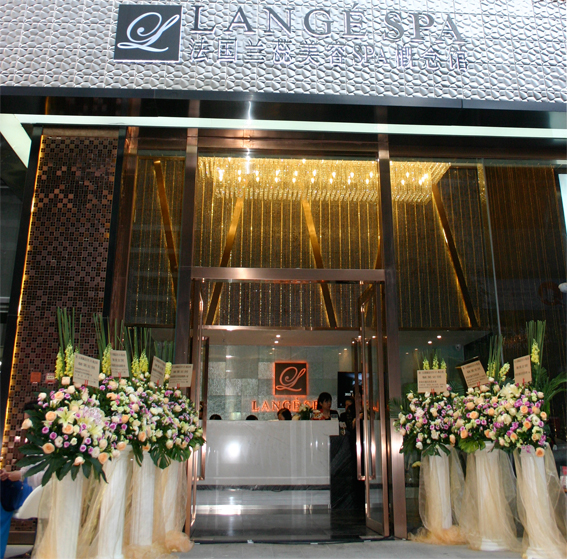 The opening of 10 LANGÉ SPAS in China, currently with over 300 beauticians, is a real accolade for the brand, which sees this as a way to enhance the treatment experience of its consumers.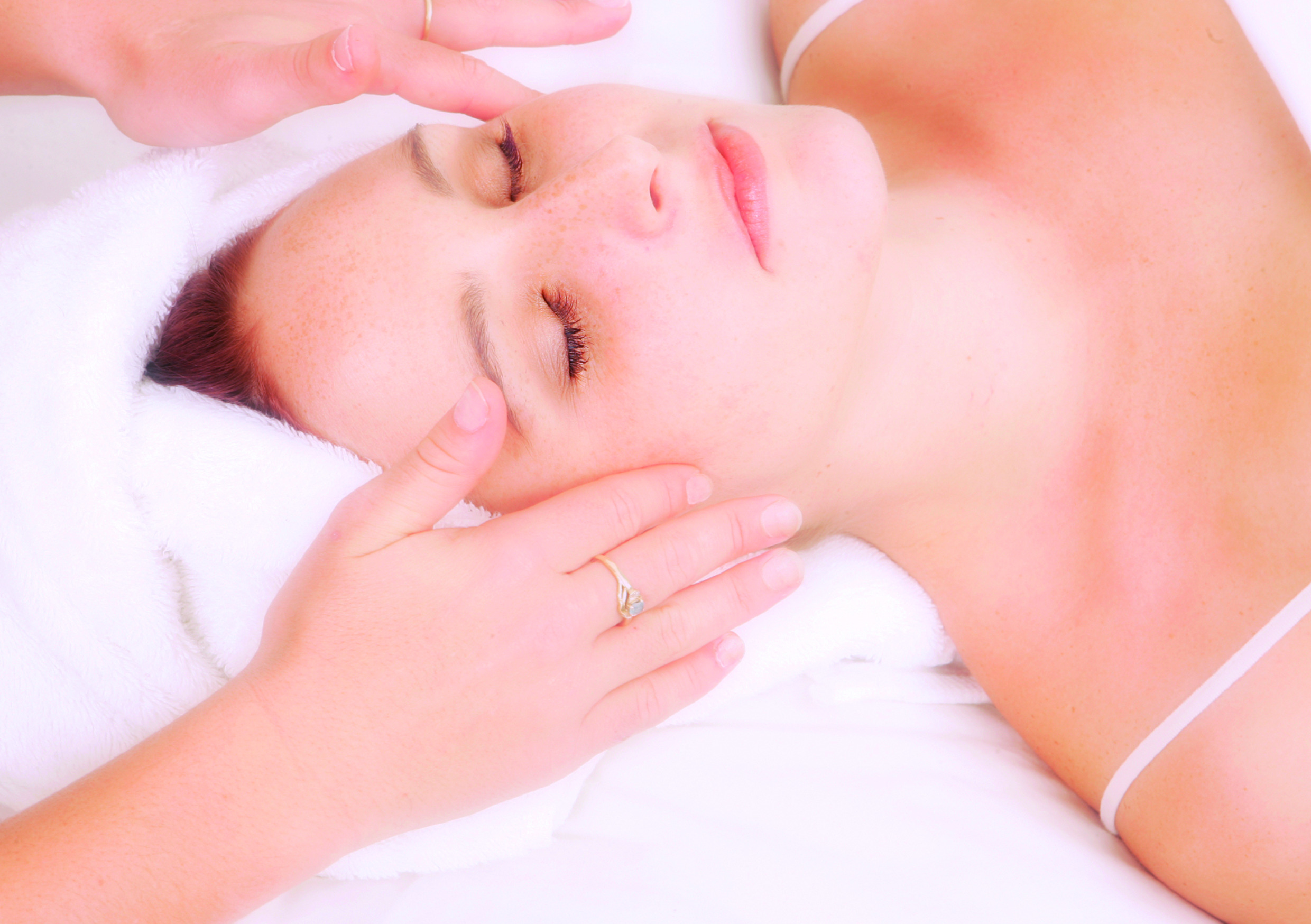 Over the years, the LANGÉ team have developed 14 additional ranges, with a total of 85 products, all based on Alga, Plant and Flower extracts. Each range has a specific action based on the user's age, skin type and specific climatic conditions.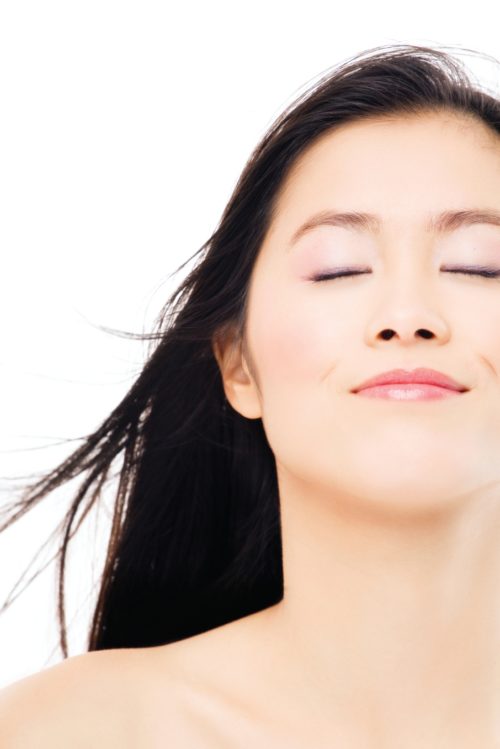 There are many testimonies confirming the effectiveness of the treatments and their great quality-price ratio. It is precisely that, which makes LA MAISON LANGÉ a brand to which clients remain loyal over time. A loyalty which delights the LA MAISON LANGÉ team and which provides the motivation to continue to expand their range.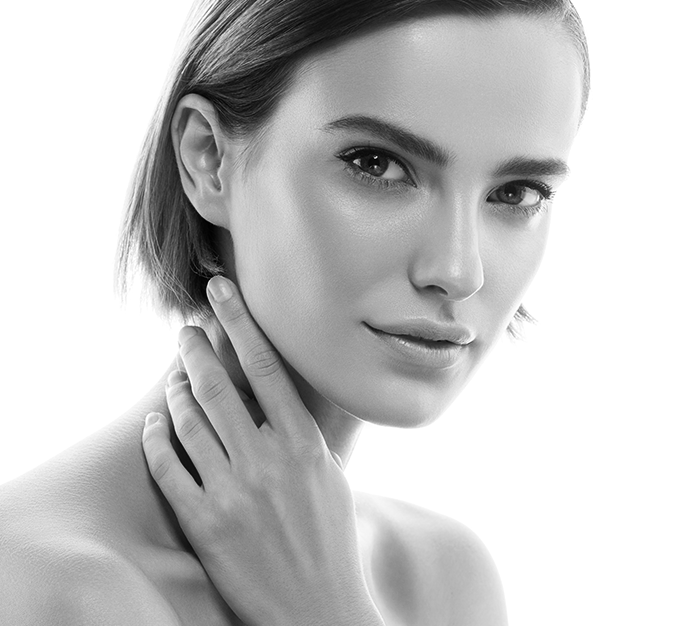 Today, the LANGÉ team continue to expand the product ranges in line with the brand's values:
– To transform natural materials into diverse products
– To create treatments for all women, because everyone is unique
– To celebrate women, by making them feel beautiful every day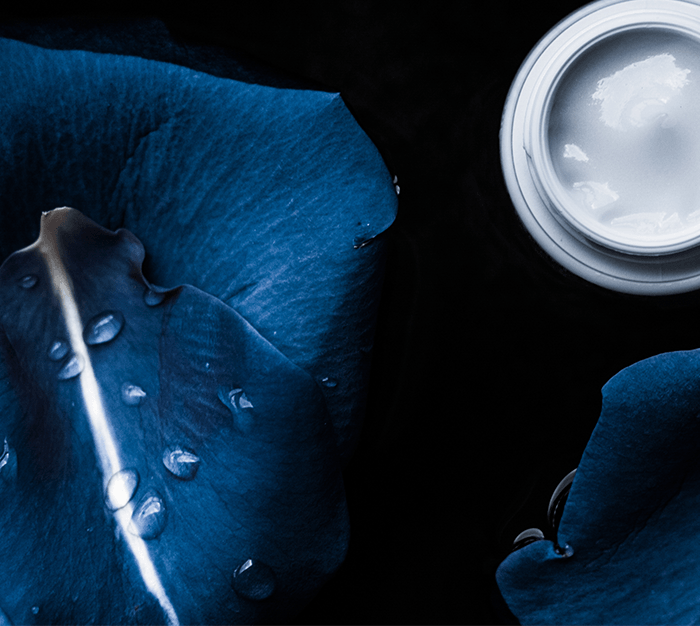 LA MAISON LANGÉ, a true artisan in luxury cosmetic research, enhances women's beauty with its ultra-targeted and customized treatments.